Hello everyone! Thank you for being here with us!

We are really happy about this upcoming beta, Will be a Beta version full of PvP and Olympiad!
Once again, thank you for being part of the L2 Royal Community and giving us so much feedback, so keep the positive flow going and let's make Royal The Best PVP Server

!
Beta will start on 18/07/2021 Sunday, 18:00 GMT +1!
Live will start on 23/07/2021 Friday at 18:00 GMT +1, make sure not to miss it!
For the participation to the beta everyone will automatically receive
x1 Beta Tester Cloak
If you did a YouTube video during the Beta, you will receive

x1 Youtube Cloak

If you did a Twitch stream during the Beta, you will receive

x1 Twitch Cloak
For being placed in top 10 PvP at the end of the Beta
x250 RoyalCoins
EXAMPLE RANKING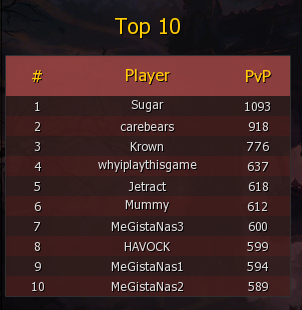 Youtube Contest Video: For the Best PvP Video of the Beta
Video name must include " L2Royal.eu "
The staff will select the winning video which will get the rewards
x1000 Royal Coins
This topic may be subject to changes
Once again, we thank you from the bottom of our hearts, for everyone who will partecipate to the Beta, and everyone who will join the Live Server - Thank you!